We want to help shape more parent friendly and supportive workplaces, that act as the backbone for the next generation of children free from gender bias. We believe change starts at home, but workplace culture is also plays a key part.
We have developed an innovative New Parent Programme, which not only helps new (or soon to be) parents but also helps create a culture within your organisation that supports parents. As well as giving parents practical resources and knowledge, regardless of gender and how ever they are adding to their family.
The cost of replacing an employee is around £12k based on an average salary. When those positions are more senior it can cost as much as 9 months of the salary.
The time it takes to grow a baby!
A recent DaddiLife and Deloitte study found that 2/3 of new Fathers have moved jobs or are looking for a new job within the first year of having a child due to tensions around being a parent.
Father's cite workplace culture as a key reason why they feel unable to take shared parental leave and be more involved in parenting.
Our programme can help drive change, retain talent, create a parent friendly work culture, and help parents on their journey with practical helpful information from experts within the parenting field.
Parents are incredibly important to organisations, often with a high level of experience that is invaluable.
And with a large percentage of the work force being parents they are also incredibly important. 
By giving parents the opportunity to join our programme not only will we help give them the foundation, skills and confidence in their parenting, we also create a culture within companies of supporting parents and shared parental leave.
Joining our programme is the beginning of a cycle of change, for your business culture, for shared parenting and for growing generations of equals.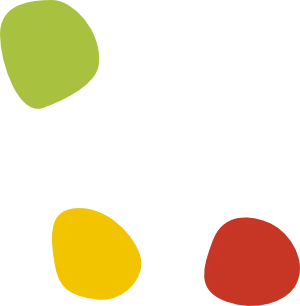 Join our 3 module programme and your employees will join 6 talks over 3 months, giving new or seasoned parents information, knowledge and confidence in areas of parenting.
The three modules cover feeding, nutrition, and sleep for babies, parental resilience and parental leave preparedness, and gender stereotypes in early years. These are all live online sessions with experts in their fields, and the programme is for all parents regardless of gender.
We will also have an evaluation process for employees, and all those taking part will receive handouts and materials that they can continue to use.
If you would like us to deliver the New Parent Programme exclusively for your employees who are new/soon to be parents, we can create a bespoke programme programme to suit your organisation and employees.
We start by asking employees who are parents to fill out our questionnaire, so that we can create a programme that new/soon to be parents will find most useful.
We then use this information to create a bespoke 3 module programme with relevant experts in the areas identified in the questionnaire. We will always include a session on gender stereotypes as this core to driving change at all levels.
If you want to retain your employees and create a parent friendly work culture. We can help.
Email us to book a chat: